What we are all about and who we are...
Food, Drink and Belfast.
We love it all and can't wait to share it with you.
Taste and Tour is a series of multi award winning food and drink tours with a 5 star Tourism NI rating.
With our signature Belfast Food Tour, Gin Jaunt and Belfast Bites Tour, amongst others, we've made it our business to lead guests to Belfast's brightest and best flavours. Our local guides will lead the cheer, helping guests discover the people, the history and the top tastes in the city.
For us, it's not just about sharing knowledge, it's about leading guests to fun, discovery and feeling good about our city.
We are cheerleaders of local. We are Taste & Tour.
CAROLINE WILSON
Founder of Belfast Food Tour, Tour Guide & Founding Director

Caroline turned her hobby into a business when she founded the now award winning Belfast Food Tour in March 2014, the first food tour in Northern Ireland based on all local produce. The tour has gone from strength to strength and with the Northern Ireland Year of Food and Drink, Caroline left her 15 year legal career to go full time with food tours. Caroline has received rave reviews from the public and journalists, along with winning the coveted title of Local Food Hero of Ulster in 2015. Caroline was also a judge in the Great Taste Awards in 2016.
PHIL ERVINE
Tour Guide & Founding Director

Since 2015 Phil has been a tour guide for Belfast Food Tour, bringing a sense of fun, sarcasm and a genuine passion for quality food and drink. Phil 'took the leap' with Caroline in 2016 and is now doing what he loves every day; introducing people to the food and drink he loves. Phil's interests go beyond breakfast, lunch and dinner. There is, of course, second breakfast, elevensies, afternoon tea and supper. When not eating, Phil is a freelance Marketing Consultant for a range of food and drink businesses on the island of Ireland.
Excellent tour with the very knowledgeable and friendly Paul. Seven Cocktails in 5 bars gives an insight into bars you might not know about and the origins of both new and well-known cocktails, No queuing and reserved seating. This is our third trip with this company and we will definitely be booking more.
Barbara (Trip Advisor)
We thoroughly enjoyed the Belfast Food Tour with Maeve, our warm and welcoming tour guide. It was great fun visiting a variety of different venues and tasting locally produced goodies such as cheese and cider. Highly recommended.
Ghatch (Trip Advisor)
We did the food tour with Caroline and had a brilliant time. Lots of beautiful foods to taste and even though we live in Belfast we went to places we didn't know existed.
Chris S (Trip Advisor)
Went on the 5 stop brunch tour and it was absolutely superb. Sarah, our guide, was brilliant funny and knowledgeable. Great food and drink throughout. Would highly recommend!
Jeff S (Trip Advisor)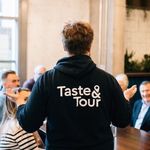 We have 4️⃣ spaces now available on the CITY COCKTAIL CIRCUIT this Saturday 22nd Jan. Snap them up while you can!
Sign up to our newsletter to keep up to date...